Antony Brookes 2022 Finalist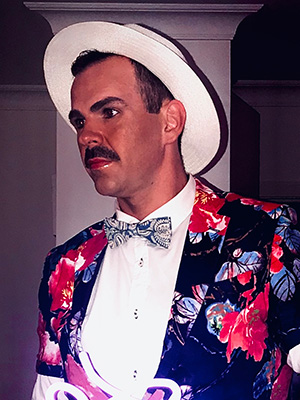 42 Years of age
Sydney
New South Wales
Ahoy hoy! Firstly, my name is Antony (He/Him), I'm 42 and I'm a proud Welshman originally hailing from the beautiful shores of Snowdonia.
I identify as Queer and enjoy a vast array of interests like Rugby Union, performing on stage, helping others in need and most recently kickball!
I'm highly empathetic and have a natural instinct to want to protect those around me, while also trying to balance my own mental health.
I'm also an individual who is fortunate to have lived and experienced so many major changes that have impacted our LGBTQIA+ community over the past four decades and truly appreciate the privileges we are able to have today and pay my respect to those who marched before which led to positive changes in our community.
To quote Shakespeare: "We are such stuff as dreams are made on".